Whether you plan to travel long term, need a garage alternative, or are you're getting ready for winter, there are a lot of different reasons to store your motorcycle. Proper motorcycle storage is essential for maximum protection from the elements. It avoids rust, dirt buildup, and outside elements that can harm your motorcycle.
During the times when you won't be able to ride, it's best to keep your motorcycle in a good storage environment. It's important to keep it in good condition during storage so that it'll be in tip-top shape when you're ready to ride again.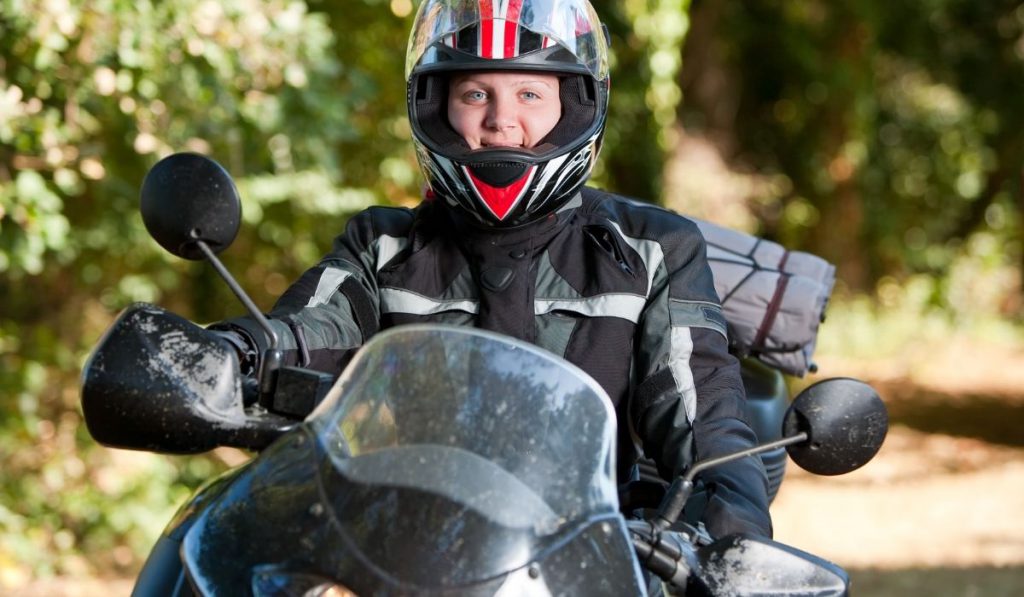 A self-storage unit is the perfect place to store your motorcycle whether short or long term. Self-storage gives you peace of mind knowing that your motorcycle is in a good place. When it comes to storing your motorcycle, storage facilities offer a variety of amenities to keep your motorcycle in good condition all year round.
No matter where you store your bike, there are some pre-storage preparations that you have to do first. It is necessary to check on a few maintenance items before putting your bike away. Read along for tips on how to protect and keep your motorcycle in great shape during storage.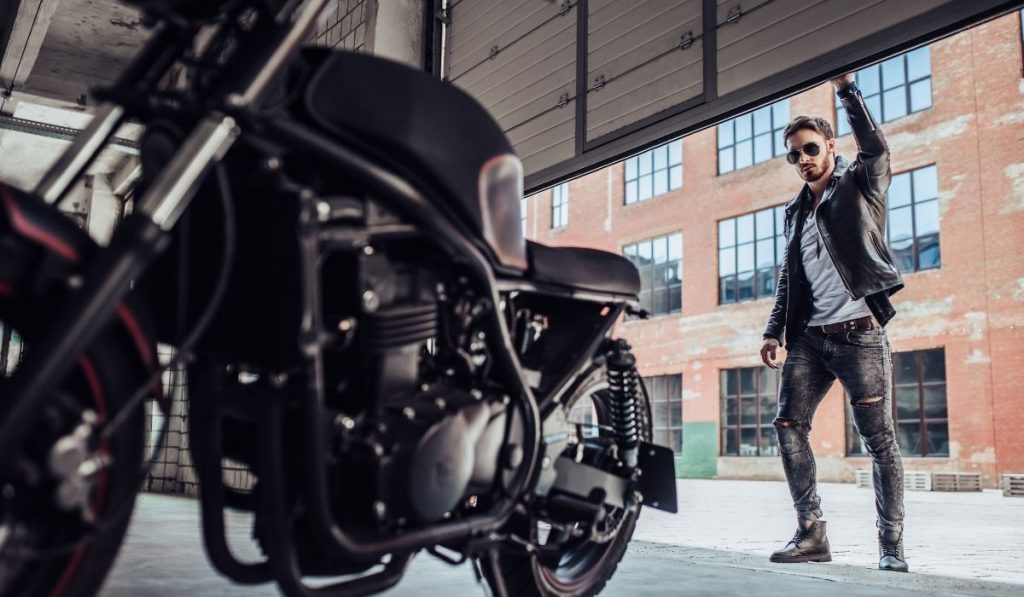 1. Consider Your Motorcycle's Storage Needs
To store your motorcycle properly you'll want to find the right space to fit your bike. You also have to think about other accessories you wanted to store with it like a helmet and gear, or tools and supplies. 
What kind of motorcycle will you be storing – a big comfy cruiser or a pit bikes? Would it just be one or two motorcycles?
If you do decide a storage unit is the best place to store your bike, here's a few tips to help you find the right storage facility:
Find a facility that will make it easy to access your motorcycle as often as you need to.
If you're planning to access your motorcycle often, find a self-storage facility near your home. This is especially important if you need a garage alternative and plan to take your bike out regularly. Of course, if you need to store your motorcycle long term, you may be able to shop for a storage facility based on other factors such as cost rather than proximity.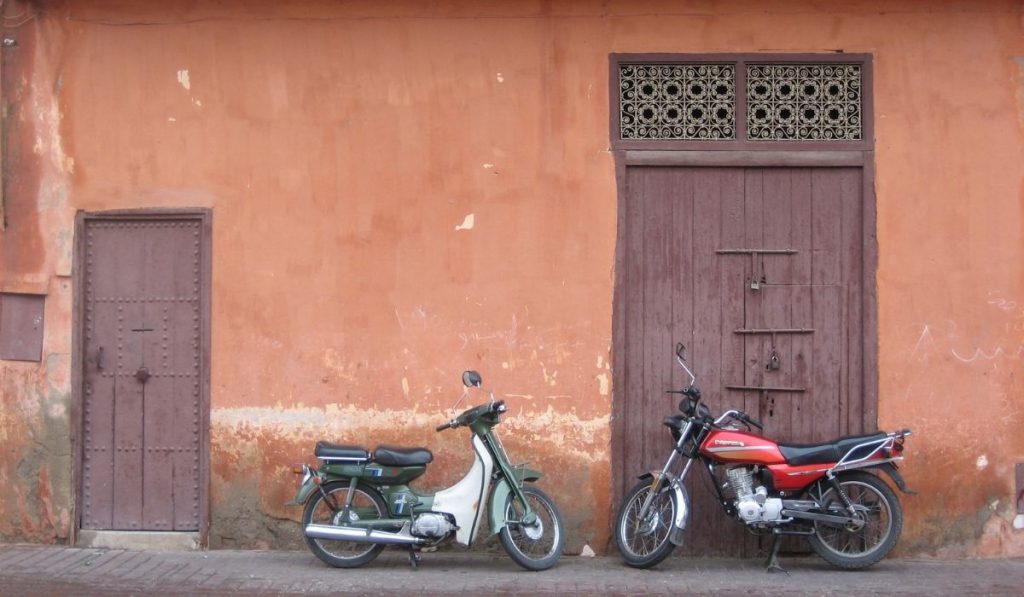 Find a facility that allows motorcycle storage.
Not all storage facilities allow the storage of vehicles or items with engines. When calling facilities nearby, be sure to ask if motorcycle storage is allowed. If so, talk to the manager about their facility's requirements for storing items with engines. Some facilities may require that all fluids be drained from any engines in storage, which is definitely an important consideration when it comes to storing your motorcycle
To make your search for a facility to store your motorcycle easier, look for a boat and RV storage facility. At Pro RV & Boat Storage, we've got plenty of great storage options for your motorcycle, both indoors and out.
Indoor Storage Facilities vs Outdoor Storage Facilities
An indoor storage facility provides your motorcycle with protection from outside elements like rain, snow and direct sunlight. A climate controlled unit can provide consistent temperature and humidity.
Outdoor storage is very convenient and spacious. It gives you easier access if you'll be using your motorcycle very often. If you live in an area where there is little rain and no winter, then outdoor storage should be just fine for your bike.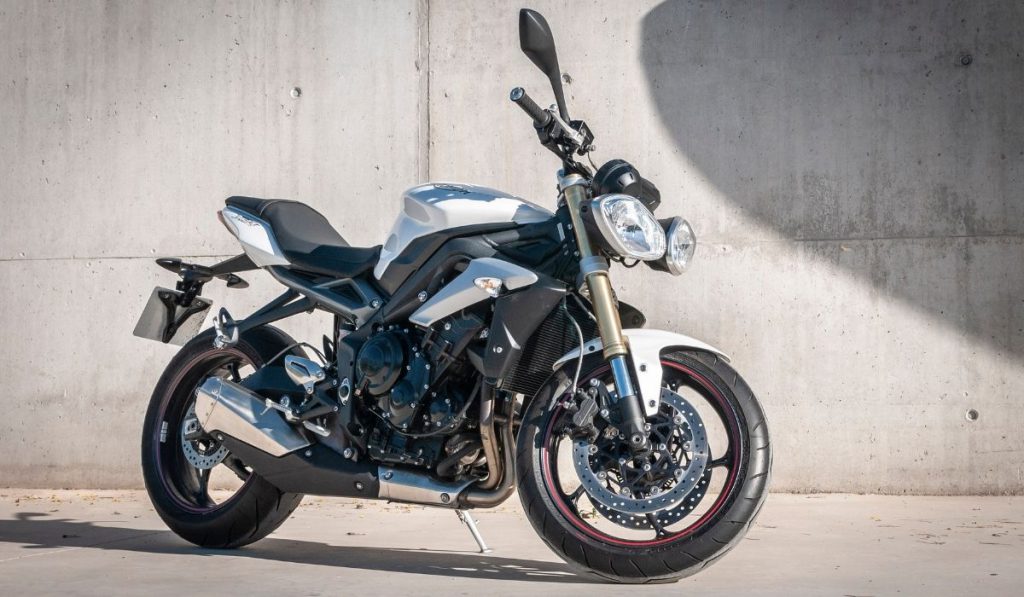 2. Elevate the Motorcycle
The optimal solution to storing a motorcycle is to elevate it. Take as much weight as possible off your tires and suspension. Tires lose air pressure over a long period of time; this can cause permanent damage to your tires and suspension if left flat for too long. 
So if you're planning to store your bike long term, a month or more, it's important to create the right foundation for it. A center-stand is great for elevating your motorcycle so if you have one, use it. You can also use a service stand, a cradle, or even create your own foundation for the bike.
If you can't find any tool to be able to elevate your motorcycle, another option is to inflate the tires to its fullest. Move your bike from time to time or once a month to avoid flat spotting.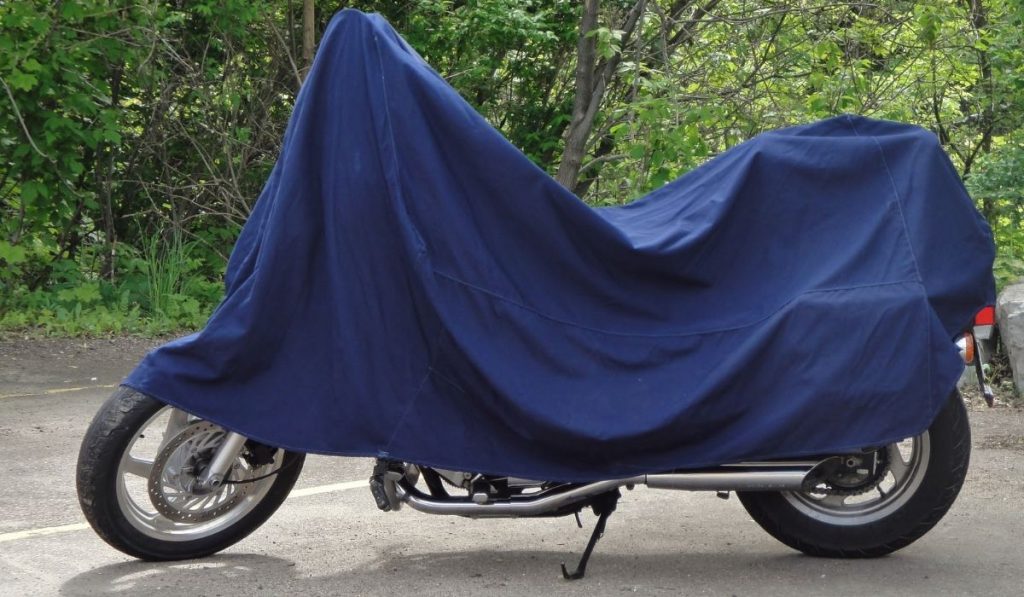 3. Add a Cover for Protection
Even if you're already storing your motorcycle in an enclosed storage unit, it doesn't hurt to cover it. A properly fitted motorcycle cover provides indoor protection. It protects your bike from dust and moisture and can help prevent corrosion and rust. 
4. Clean and Wax
It's important to clean your motorcycle thoroughly before putting it in storage. Remove dirt buildup and let it dry up completely, making sure to get all the moisture off. 
For further protection, you can wax and treat the paint. You can also treat your leather seats and other leather items before storing.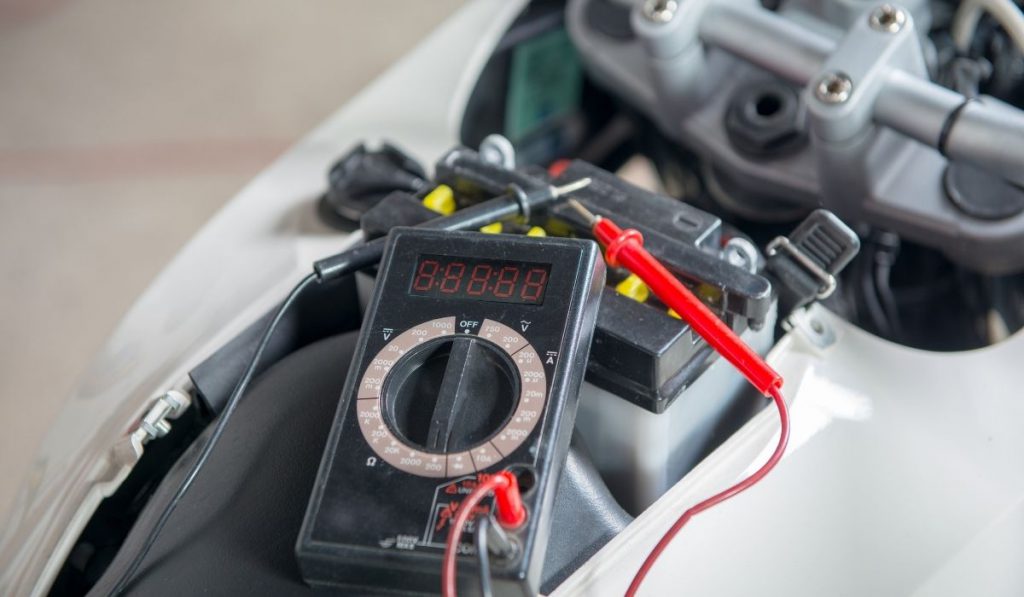 5. Tend to the Battery
Double check the battery before storing your motorcycle. You can leave the battery on your motorcycle but you might want to connect it to a battery tender. The battery tender keeps it charged without damaging your battery. It charges automatically, making sure that your battery isn't overcharged or doesn't lose power. 
Another option, preferably if you're planning to store your motorcycle long term, is to remove the battery. Properly store the battery indoors, keeping it in a dry, warm place, and connect it to a maintenance charger.
6. Change Engine Oil
Make sure to change your engine oil before storing your motorcycle, whether short or long term. Remove dirty oil and harmful carbon deposits. Engine oil is the prime lubrication for your engine so make sure to top it up to the maximum requir
7. Wax and Lubricate Chains
Lubricate all moving parts on your motorcycle to keep them from rusting while in storage. Clean the chain and brakes first then wax and lubricate
8. Replace All Fluids
Check and replace all fluids such as oil, clutch, break, coolant, of your motorcycle. These will keep your fluids fresh. Used oil contains contaminants from regular use and can become corrosive over time.
9. Fill up Your Tank
Fill up your tank and treat your fuel by using a fuel stabilizer, which prevents gas from deteriorating and causing corrosion in the gas tank. Run your motorcycle for a few minutes after filling it with gas and fuel stabilizer to help the fuel stabilizer to run through the entire fuel system
It's important to make sure that your motorcycle is in good shape all year round even when you're not using it. We hope you find these tips helpful to protect your motorcycle while in storage until the time comes to ride again.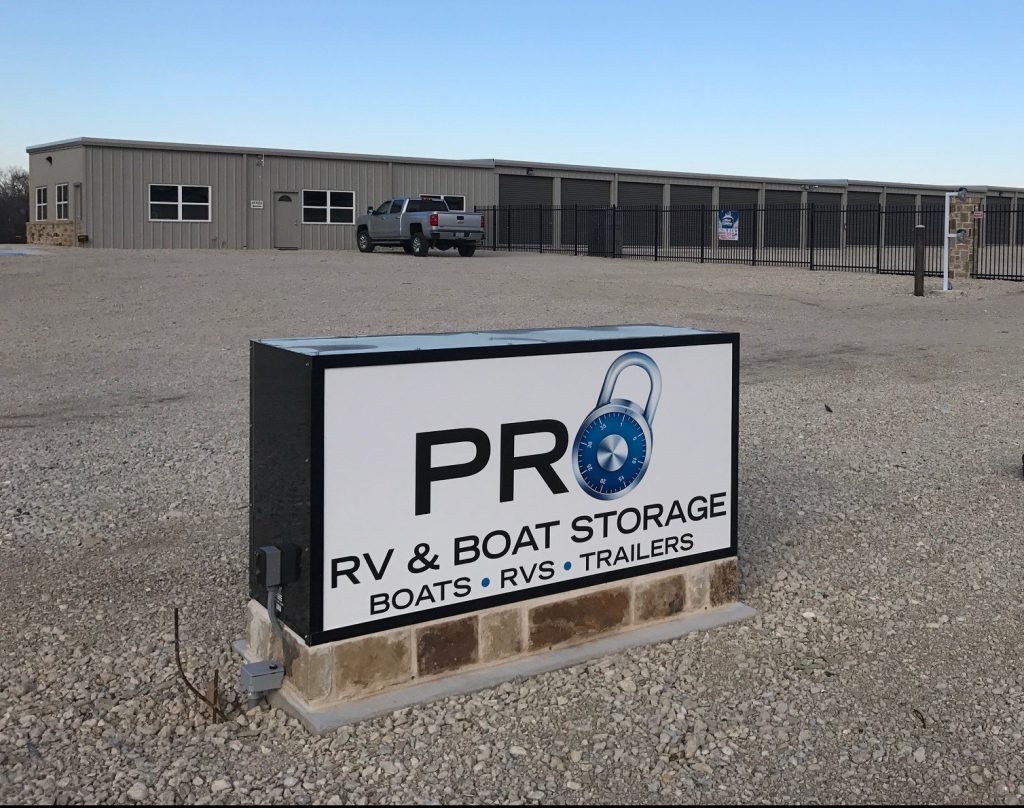 If you're looking for a Storage Facility to securely store your ATV, RV, or Boat, Pro RV & Boat Storage has got you covered! Here at Pro RV & Boat Storage, we offer a wide selection of parking units to accommodate your needs. To learn more about our storage facility, please check out our website at https://prorvandboatstorage.com/.