If you're an RV'er looking for new ideas to decorate your RV for the holidays, then you came to the right place! In this article, we share some tips with you for decorating your recreational vehicle year round.
Why decorate your RV for the holidays? Just like your home, decorating your RV for the holidays adds cheer to your environment and helps elevate the spirit of the season. Here are 20 decorations (and one bonus) that you can buy or DIY for instant holiday cheer.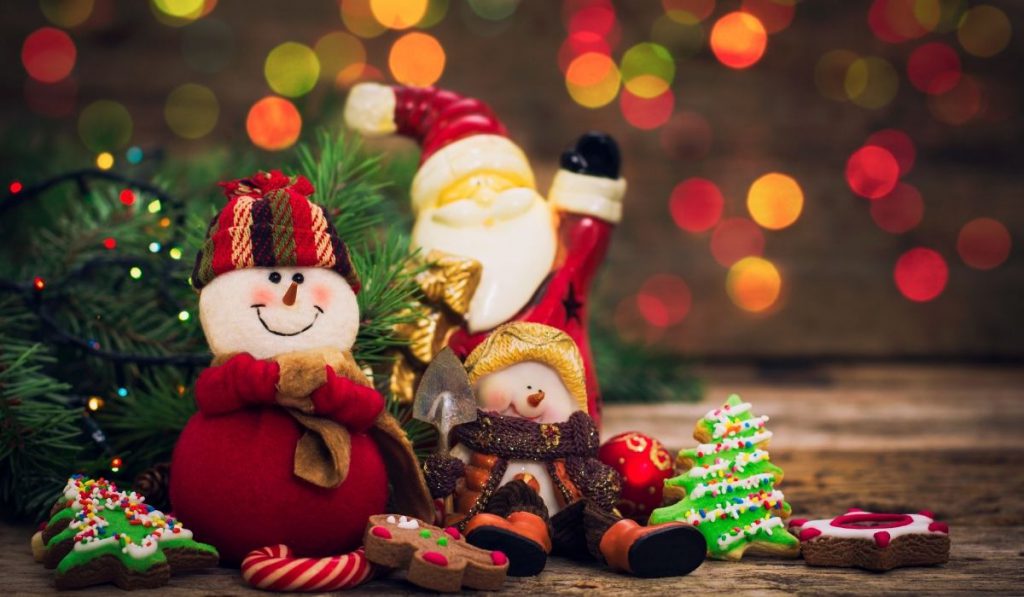 CHRISTMAS
1. Christmas Card Mailbox
Add some winter festivity and Christmas card storage to your RV with a small mailbox. You can buy a pre-made mailbox from your local craft store or check out online tutorials to craft your own.
2. Cozy Themed Blankets
Spread some cozy blankets in Christmas colors and patterns onto the bed or throw across living area seating. In addition to adding decorative warmth, these blankets are a practical winter addition to your RV during the chilly winter.
3. Get Matching Wrapping Paper
When it comes to decorating the Christmas tree in your RV, try matching your wrapping paper to other decorative elements in your space, such as your seat covers, bedding, throw pillows, etc. When it comes to decorating a smaller space, color cohesion helps tie it all together.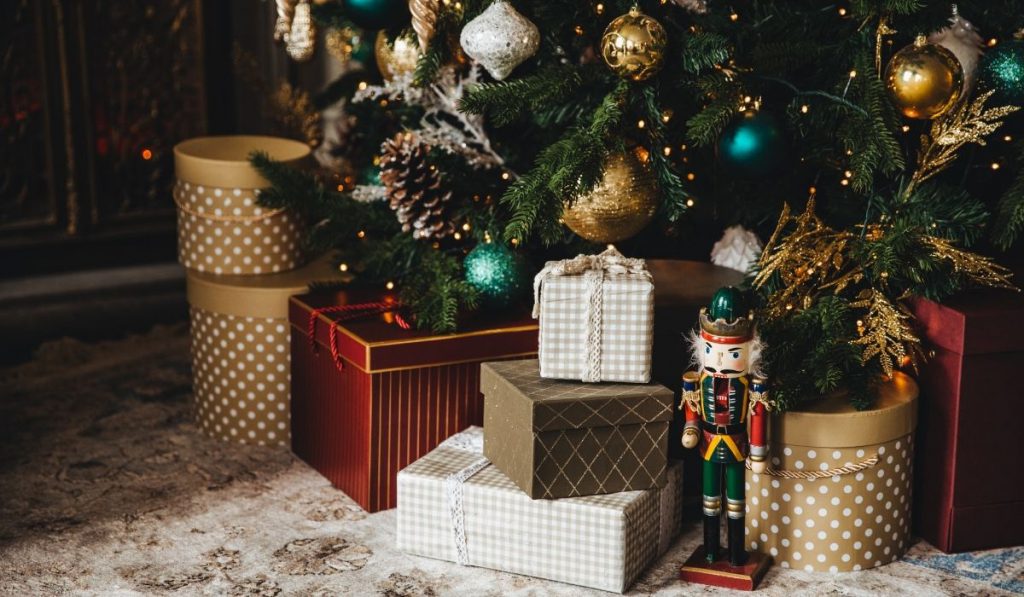 4. Decorate the Door with a Wreath
Just like your home, don't forget the finishing touch of a wreath on the door to festively greet guests – and you!
5. Mini Chandelier
Add some holiday glamour with a glittering mini chandelier. Plug-in versions come in a variety of sizes; you can even go for a battery operated version sized for a locker depending on the size of your space.
6. Don't Forget the Advent Calendar
Consider purchasing a smaller, special version to use just in your RV. Or go for the delicious chocolate-filled option!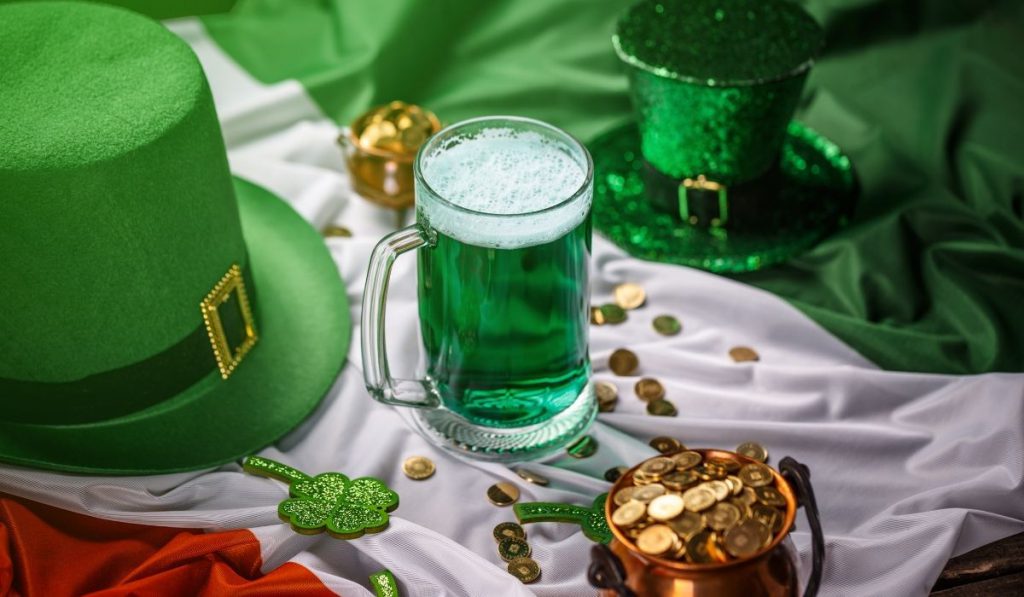 St Patrick's Day
7. Decorate with Real Shamrocks
In order to be ready in time for St. Patty's Day, you'll have to start this one early. Get some small terra cotta pots (even better if you can find vessels that look like little pots o' gold), and plant some shamrock seeds! If you don't have enough time before March 17th, you can usually purchase a potted shamrock from your local grocery store at the beginning of March. You can break this up into smaller pots and give some away to friends if you don't have much table or shelf space to spare.
8. Make a Banner
Embrace your crafty side! Break out the scrapbook paper, quilting scraps, or other crafting supply of your choice, and create a festive St Patrick's Day banner to hang inside or outside your RV.
9. Drink Coasters
Try your hand at some DIY drink coasters in festive shapes, like shamrocks or coins. You can pick up some cork and felt at your local craft supply store to craft your coasters. These materials are easy to cut and practical as the cork will absorb any condensation from your drink and the felt protects the surface you set it on.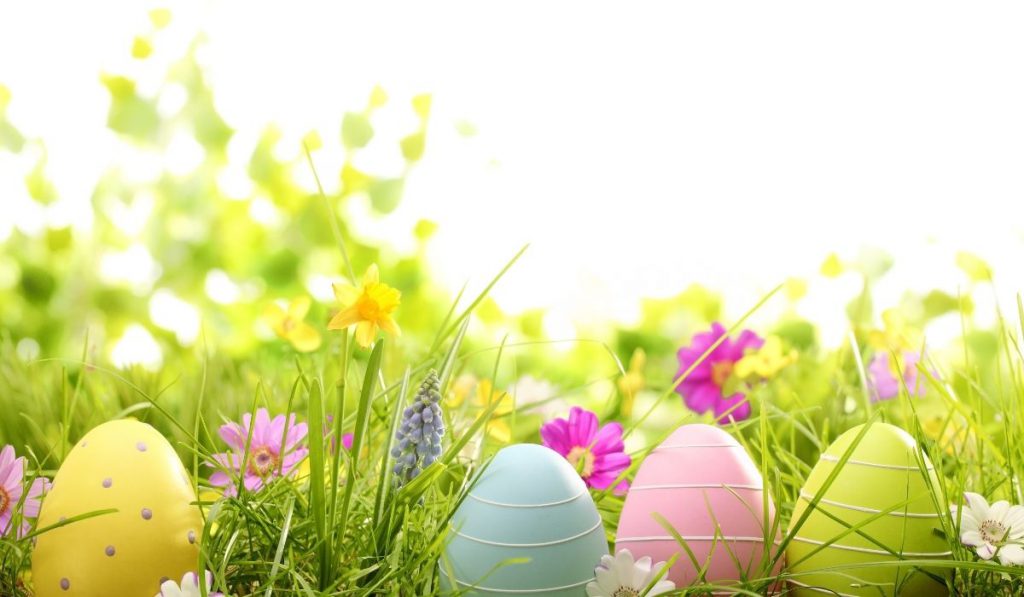 EASTER
10. Make an Easter Egg Ledge
In the corner of your recreational vehicle, you can make a shelf on which you can place a few beautiful Easter eggs. This will enhance the interior environment of your RV with a fun Easter vibe. If mounting a shelf isn't a possibility, try and egg basket hanging from a hook or resting on your table instead.
11. Craft an Egg Wreath
Here you can engage yourself with some craftwork by turning the eggs into a beautiful Easter door decorator. Patterned and sparkling paper can help enhance and fill in any sparse areas on your wreath.
12. Easter Flower Vase
Flowers look nice in any space, and your RV is no exception. A vase of fresh flowers will brighten up the mood of the entire place. Fresh flowers are a quick and easy spring decor item, but you can also make your own artificial flowers from whatever material you like best.  If you have kids, this is a great way to get them involved in the Easter decoration process.
13. DIY Some Ombre Candles
Plenty of YouTube DIYs abound for creative making and decorating with candles – just search "DIY ombre candles".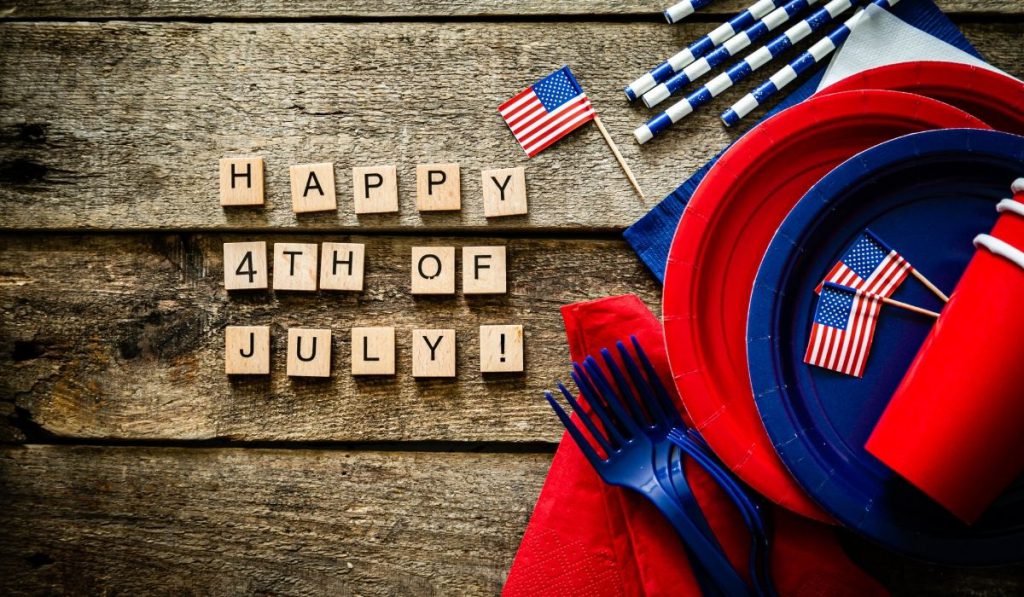 Fourth of July
14. Red, White, and Blue Everywhere
The Fourth of July is an easy decorating holiday – as long as it's red, white, or blue anything goes! You can start with cutting out red, white, and blue stars from scrapbook or construction paper and use ribbon to hang them from the ceiling, headrests, or anywhere you like.
15. LED Paper lanterns
Don't let the party stop just because the sun's going down. Buy some festive paper lanterns to hang outside your RV.
16. LED lights
Apart from the LED paper lanterns, you can simply buy red, white and blue star lights to add more festive feels to your RV for the month of July and beyond.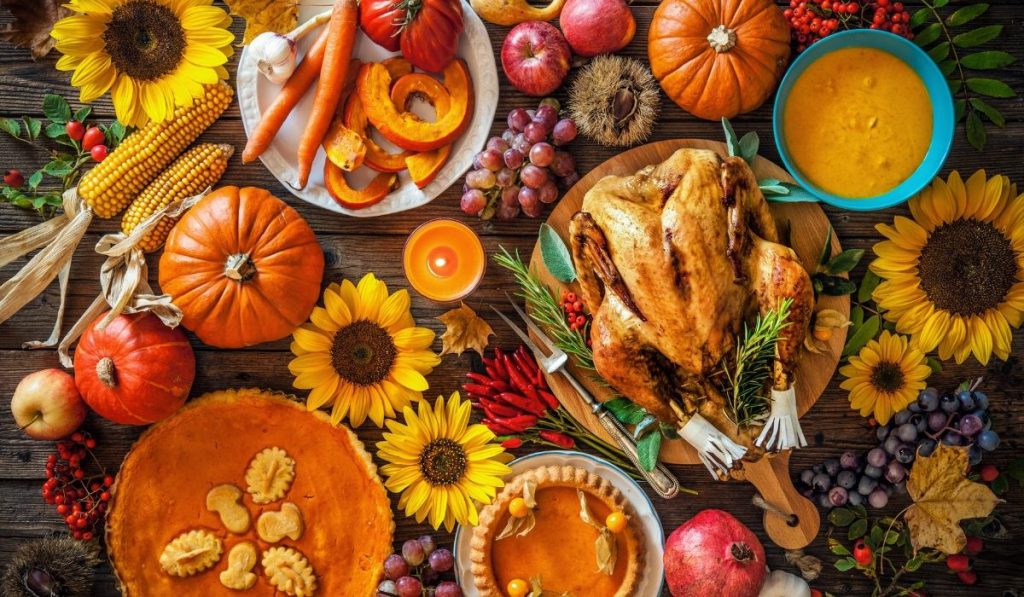 Thanksgiving
17. DIY pumpkin candles
This DIY makes use of the tiny pumpkins you can usually get for less than $1 a piece at your local grocery store around Halloween time. Simply cut out the center of the pumpkin, making the hole large enough to accommodate a standard taper candle.Group together in the center of your Thanksgiving table for maximum effect.
18. Thanksgiving Artwork
If you love calligraphy, find a couple of your favorite gratitude quotes and handwrite (or print) them on nice cardstock and place in dollar store frames for a quick and easy Thanksgiving RV decoration.
19. Corn Husk Centerpiece
Next time you have some corn on the cob, save the husks and let them dry in the sun. Cut the dried husks into long, thin strips and paint or add glitter if you desire, then bundle the strips together and tie with some twine or seasonal ribbon.
20. Pumpkins and Flowers
Buy some of the tiniest pumpkins you can find and stick them on top of wooden skewers or think dowels. Pick up a harvest bouquet from your local florist or grocery store and insert your pumpkin skewers throughout.
BONUS: Pumpkin menu
This would be something different for your guests. All you need to do is take a pumpkin, write the menu on it and place on the table. By doing this, you can fill out empty spaces on your table if you need to.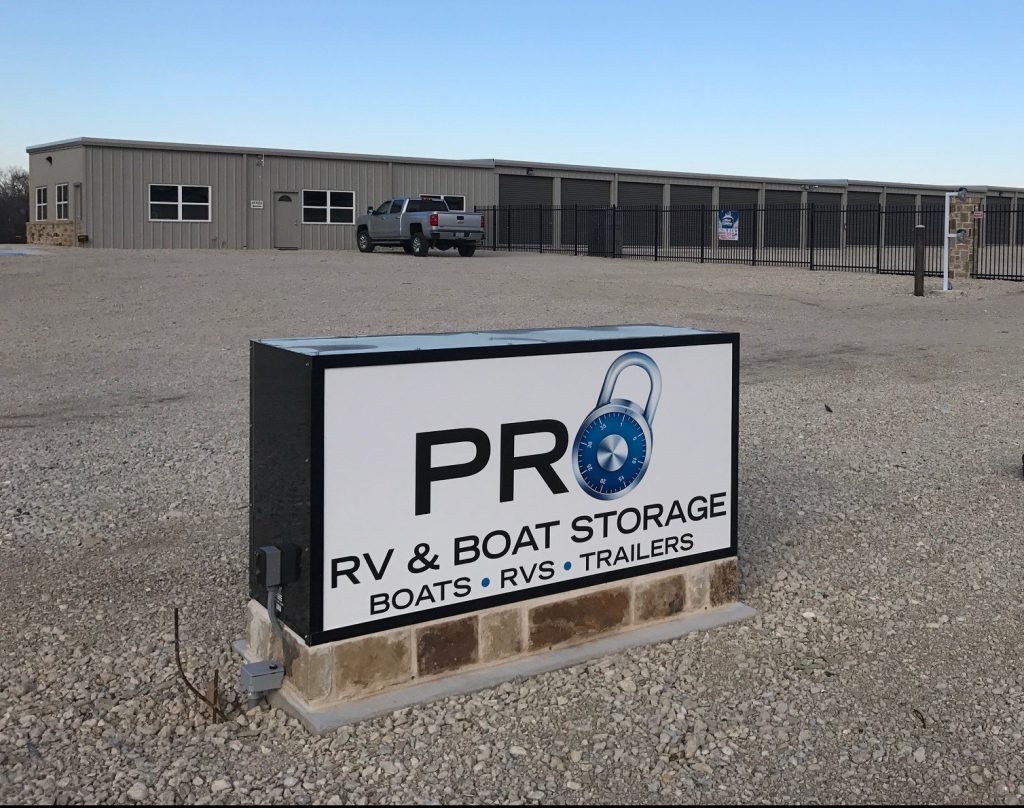 If you're looking for a Storage Facility to securely store your ATV, RV, or Boat, Pro RV & Boat Storage has got you covered! Here at Pro RV & Boat Storage, we offer a wide selection of parking units to accommodate your needs. To learn more about our storage facility, please check out our website at https://prorvandboatstorage.com/.