Embark on epic road trips with your family and friends in style. Whether you bought a second hand RV or purchased a brand new one, you can add character and a personal feel to it by giving your RV a makeover.
Whether you live and travel full-time in your RV, or use it for the weekend and holiday vacations, it is essential to make your space pleasant and welcoming. Create an inviting living space that feels like home. By customizing and renovating to your personal preferences, you can make your RV more like your home on wheels.
There are a lot of ways you can improve your RV. Pick a design and color scheme that suits you, colors that complement each other, and a layout of the design you want in your RV.
Planning is important so make sure you've researched about different materials and ways to incorporate all the plans and ideas into your renovation project. Here are 11 makeover ideas for your RV to give it a fresh and brand new look.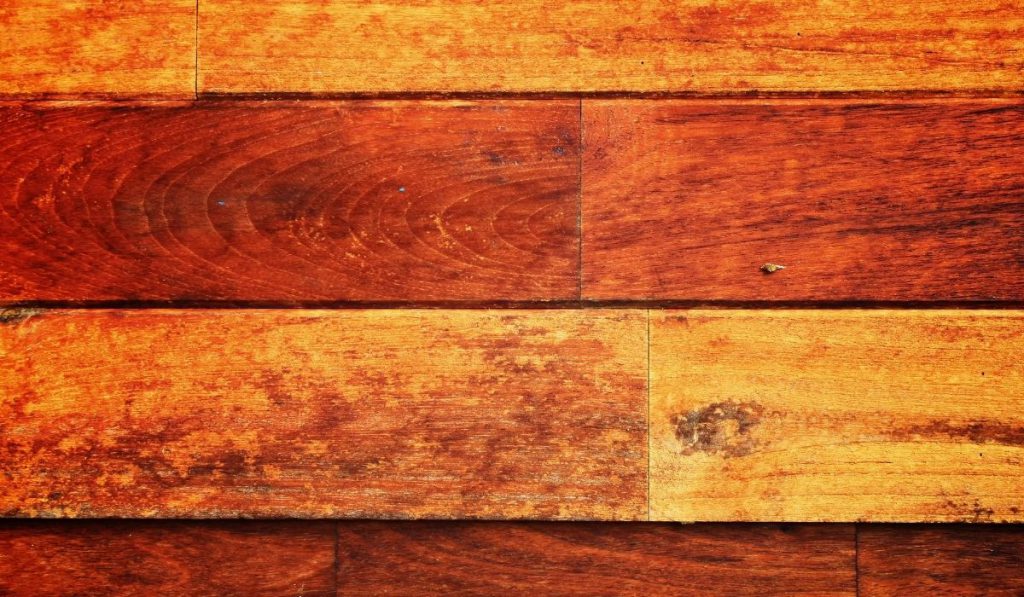 1. New Flooring
Get rid of old, tattered, or dull looking flooring on your RV. Replacing your flooring will totally give your RV a new look.
Laying new flooring is a good foundation on which to start your makeover process. You can choose from vinyl, carpet or laminate flooring for your RV. For a contemporary look, go for wood-like floors.
2. Install New Windows
If your windows are scratched or stained, now is the time to consider installing new windows. Don't forget to a add some lovely new curtains or stylish blinds to frame your new, crystal-clear views.
3. Refurbish Your Walls
You can uplift your space and give your RV a completely new look by upgrading the walls.
Painting your walls in white or light color will make your whole interior brighter and more spacious. You can also choose to use a wallpaper or even install interior paneling.
4. Change Your RV's Interior Layout
Makeover is all about changes, and modifying your interior layout will give your RV a fresh look. Depending on how you normally use your RV and your personal preference, you can change the whole layout of your space to suit your comfort and needs.
If you're into eating outdoors and don't usually use your dinette area, you can turn the space into a home entertainment center by swapping out the table and benches for a comfy couch to lounge on while you watch TV. Or if your RV is a place where you travel and work at the same time, add a workstation that would be multi-functional for working and eating.
5. Add Appliances
Traveling in an RV gives you the convenience to travel and feel at home at the same time. Upgrading the refrigerator and adding a washing machine will definitely be convenient for you when you travel long term.
This will limit your time waiting for your clothes on your laundromat or to buy food and groceries every time you eat. There are various appliances that are suitable for your RV, so make sure to do your research first to find the right appliances that will be a good fit for your particular RV type.
6. Swap Your Furniture & Fixtures
Replace your old and outdated furniture and fixtures to give your RV a brand new feel. Try replacing wall lighting with some small but stylish scones. For overhead lighting, anything goes as long it can travel well – so if a chandelier is your thing, be sure it's one you can easily disassemble for travel.
If replacing the built-in furniture in your RV isn't in the budget right now, consider upgrading your portable furniture. A new folding bistro table and chairs is the perfect pick up for your morning coffee al fresco.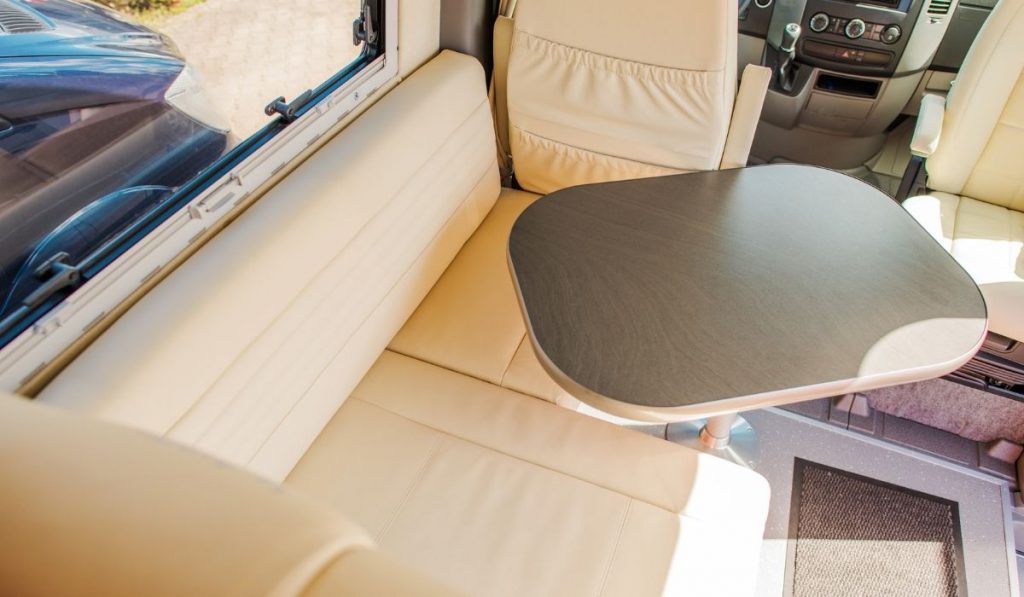 7. Upgrade Your Couch
Transform your old couch into a more stylish and modern look by changing your upholstery. Add some fancy looking, decorative throw pillows for a wonderful touch. If you can't salvage your couch, it might be time for a replacement that's cozy and comfortable.
8. Replace Your Beddings
Discard old and used beddings and replace them with new and improved ones. Layer on some bedspreads and sheets in fun, decorative colors and patterns and add some throw pillows that match your bed.
9. Remodel Your Kitchen
There are a lot of ways to improve and remodel your galley. Give your kitchen cabinets a brand new look by painting them a new color and installing new cabinet door pulls or knobs.
Installing a backsplash can polish up your kitchen. Peel-and-stick backsplashes are affordable, easy to install, easy to clean and are RV-friendly. Restore your old kitchen countertop by painting or adding tiles for a clean, refreshed look.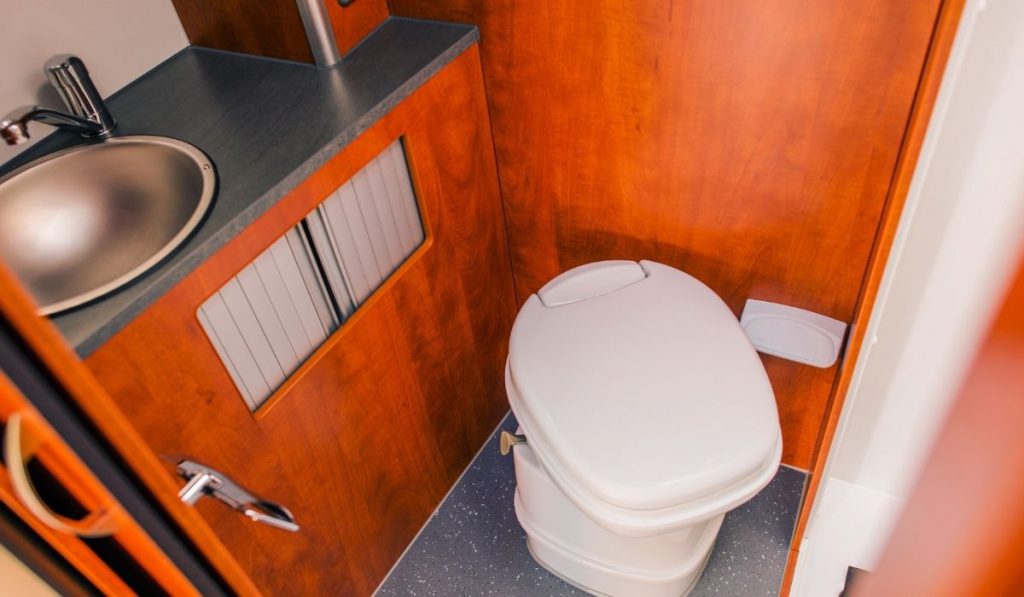 10. Modernize Your Bathroom
If you want to fully do a bathroom makeover, consider upgrading your camper toilet, faucet and shower head. Install a backsplash in your bathroom for added decorative touch (peel-and-stick tiles are perfect for this, too).
Get creative with your drawers and cabinets in your bathroom by painting them and changing the knobs to something trendy. Small details you can replace in your bathroom for a new look are your soap dispenser or dish and towel bar.
Replace old towels with new, fluffy towels with a nice color or design. Some small and simple wall decorations can also do the trick and give your lavatory some extra charm.
11. Decorate and Add a Personal Touch
There are endless possibilities in customizing your RV and giving it a full makeover. It is important to know which designs you want to bring into your space. Here are just a few quick ideas for easy decorations to take your RV interior to the next level.
Decorate your space with items you've collected throughout your travels. Souvenir items, wall art and photographs can uplift your space and give a personal feel to your RV.

Lightweight photos, sticker decals, wall decor with strips, hooks or adhesive tape is ideal for RV use.

Add a rug to make your space more welcoming.

Install wall mirrors to make your space seem bigger and roomy.
Enhance and freshen up your RV space with indoor plants. Not only does it improve the air quality inside your RV, but it also livens up and enhances your place. Choose indoor plants and flowers that don't need a lot of direct sun exposure. (There are laws in some states regarding bringing plants across borders, be sure to check local laws and regulations before traveling with your indoor plants.)
Resources: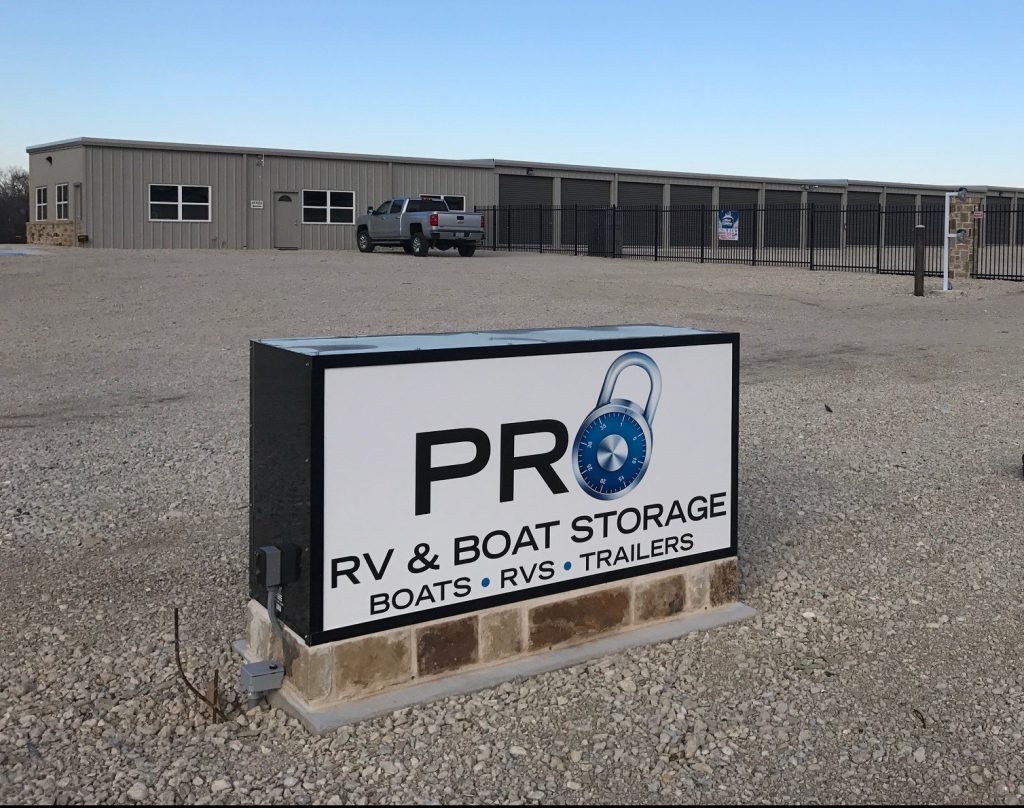 If you're looking for a Storage Facility to securely store your ATV, RV, or Boat, Pro RV & Boat Storage has got you covered! Here at Pro RV & Boat Storage, we offer a wide selection of parking units to accommodate your needs. To learn more about our storage facility, please check out our website at https://prorvandboatstorage.com/.